Your Mortgage Adviser in Swindon
Making mortgages simpler. Save time and money with our expert mortgage advisers in Swindon, Wiltshire.
FCA Approved
We're authorised by the Financial Conduct Authority
Impartial advice
We're not tied to one lender, we compare the whole market
Our Mortgage Advisers in Swindon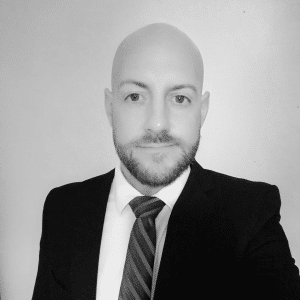 Dan Gale is based in Swindon and also covers Wiltshire, Berkshire and Oxfordshire. Dan is passionate about helping clients secure the right funding for their dream home, he's experienced in working with a range of clients, from those purchasing their first property, up to those buying million pound properties. Dan's goal is to make his clients happy and to ensure he delivers a 5-star customer service experience, you can read some reviews from Dan's customers below.
Appointments in Swindon
Booking an appointment with one of our friendly experts in Swindon couldn't be easier.
Just click the button below this text, fill out the form and one of our local advisers will be in touch, our service can be delivered completely over the phone and email and you won't pay anything for an initial consultation.
We haven't opened an office location in Swindon just yet, we offer our advice service over the phone or with face-to-face appointments at your home at a convenient time.
Mortgage Advisers in Swindon
We have been helping people with their mortgages in Swindon since 2008
Lots has changed over the years, we've grown an amazing team of people across the South West and even as far as London, but our core philosophy has remained a constant.
We want to make buying and owning a home a better experience for everyone, whether it's your first time or you're upgrading into more space to accommodate a growing family.
Our service is centred around providing you with expert advice, the dedicated support you need and the amazing customer experience you want, so you can enjoy being a homeowner as much as you should.
If you're looking for a local mortgage adviser in Swindon, get in touch and let's see what we can do for you.
Advice for all situations
Our experts are qualified and experienced in a range of mortgage and insurance types.