Equity Release Calculator
Use our simple equity release calculator to see how much equity you could release from your home.
For you, for life...
Equity release can provide you with the means to live a more comfortable retirement, however you choose to spend it.

Including things like:
• Home improvements and repairs
• Holidays and lifestyle spending
• Paying off other debts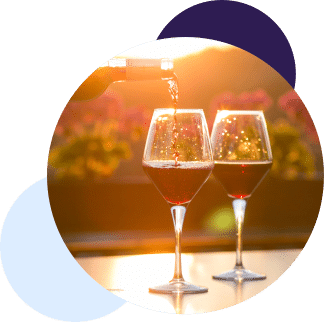 Equity release with HQ
Expert advice and support
Service to suit your needs
The best deal on the market
Equity Release Council approved
What equity release can do for you
• Pay off an interest only mortgage
• Give you some extra spending money for necessities and luxuries
• Help your kids and grandkids with a deposit or student loans
• Update and maintain your home
• Give your loved one's some early inheritance
• Repay existing mortgages, loans and credit cards
Will I need to make monthly payments?
No, but you can.
As standard, interest on your equity release plan will "roll up", meaning it adds up over the course of the loan, it is then repaid when the property is sold when you die or move into long-term care.
There are equity release plans that allow you to make monthly payments if you do wish to reduce the interest or capital on your loan.
Will I still own my property?
Yes, you will remain the owner of your property 100%. The debt from your equity release plan is paid off after death, in the meantime, you own and live in your home rent-free.
Can I move home after taking out Equity Release?
Yes, your provider will allow you to move home with your plan still in place providing the new property meets their conditions.
Could I lose my home with Equity Release?
No, according to the new standards put in place by the Equity Release Council, you will never owe more than the value of your home, which means that as long as you don't break the terms of your agreement, there is no chance of losing your home.
Will taking out Equity Release affect my pension?
No, taking out an equity release plan will not affect your state pension or any personal pension.